Rede Accountants
Toowoomba, Brisbane & Gold Coast Accountants
Click here to the view the Newsletter
OCTOBER'S NEWSLETTER COVERS:
Travel to a workplace
Some of the super reforms being scrapped
General facts about winding up your business
Structure for start up businesses
Accounting Insurance
Once again we have had a good response by clients to this opportunity to insure against the cost of our fees in government audits and reviews.
We have recently experienced a few clients receiving letters from Payroll Tax and WorkCover and of course the ATO.
All government bodies are on the lookout for revenue so there is always the chance of a review.
A good point raised with some of our new clients was whether they were still covered under their old accountant's policy?  No they are not!  The old policy needs to be cancelled and a new policy taken with us.
Business Interruption Insurance
The horrific business fires on the Northern Gold Coast last week raised the importance of this again.
One business burned to the ground and took out three of his neighbours!
Some of these people are approaching radio stations and newspapers to help them out.
Imagine how much easier it would be to simply call your insurance broker?
Capital Gains Tax
The property market is running pretty hot in most cities and towns.  Have you sold a property and made a profit?  Was your residence used by you for investment purposes during the time you owned it?
We are sure the ATO will be gearing up for a project on property deals.
Come and have a discussion, before you sell, to ascertain what planning opportunities are available or at least calculate an estimate of your potential tax liability.
Referrals
Many thanks to the clients who have referred new clients to us of late.  We hope you enjoyed our little thank you reward.
We are always looking to grow and to help new people and very much appreciate referral to your business friends and associates.
If you know any business owner who can benefit from our broad range of services pass on their details to 1300 399 599 or info@rede.com.au
Regards,
Col, Ken & The Team at Rede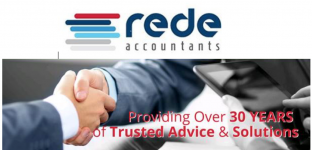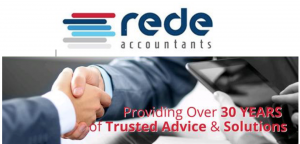 Save
Save